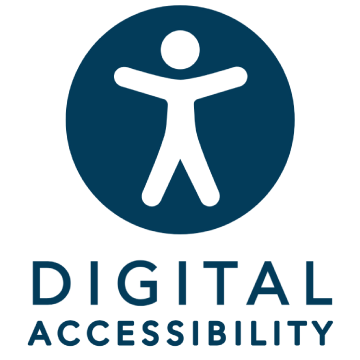 As we become more comfortable using technology in class, issues of digital accessibility can crop up. We will discuss what digital accessibility means and the universal design for learning (UDL) framework. This workshop will provide a general overview of digital accessibility issues for faculty, staff, and graduate students. We will discuss GW's policies and share the resources available to help you navigate accessibility online. Finally, we will share four easy ways to start being more accessible today.
For more information on Digital Accessibility, please visit go.gwu.edu/DigitalAccessibility.
This workshop is part of the Demystifying Digital Accessibility series for GW community members seeking the tools and understanding to make their teaching, research, and communication more inclusive and accessible to all audiences. GW is committed to making all digital content, including websites, social media, documents, etc. accessible and usable for everyone.
GW has an institutional commitment to ensuring that all of our programs and events are accessible for all individuals. If you require any accommodations to participate in this event, please contact libraryevents@gwu.edu at least 72 business hours (3 business days) prior to the event.
In-person attendance of this workshop is open to GW students, faculty, and staff whose GWorld allows them to tap into Gelman Library. No visitors will be allowed into Gelman to attend this workshop.
LOCATION: Gelman Library, Room 219
AUDIENCE: Graduate students, Faculty & Instructors, Staff, Teaching assistants
REGISTRATION REQUIRED?: Yes
SERIES: Demystifying Digital Accessibility
TAGS: Digital accessibility, Faculty & Instructors, Instructional continuity, Teaching