What is Digital Humanities (DH)?
Pose this question (or a variant) to ten different people, and you'll get at least ten different answers. Note the proliferation of online responses to "How do you define DH?" and numerous scholarly perspectives in the Debates in the Digital Humanities.
In the mission statement to their site Postcolonial Digital Humanities, co-founders Adeline Koh and Roopika Risam offer a "working definition" of DH as "a set of methodologies engaged by humanists to use, produce, teach, and analyze culture and technology."
The Digital Humanities Institute at GW is a community that embraces a capacious understanding of the term. In its broadest sense, DH (or Digital Humanities) brings together all kinds of people who are interested in how humanist ideas, methods, materials, and creations interact with digital media.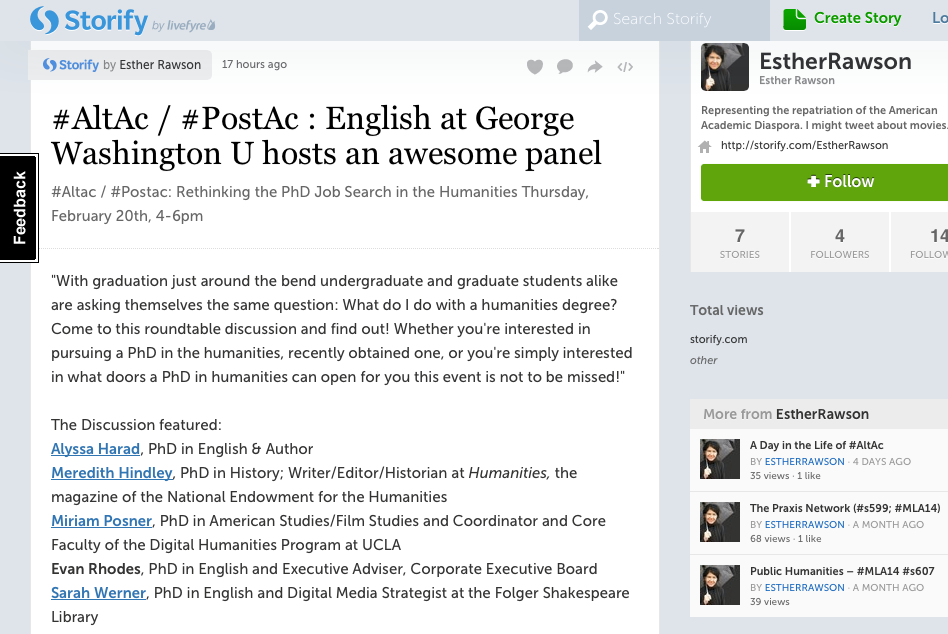 Getting started in DH (exploring, teaching, publishing, creating):
Local projects and communities (DC, NoVa, Mid-Atlantic):
General (news, information, online journals):
Other DH centers, institutes, and collectives: