GW English Grad Student D. Gilson Publishes Shakespeare Remix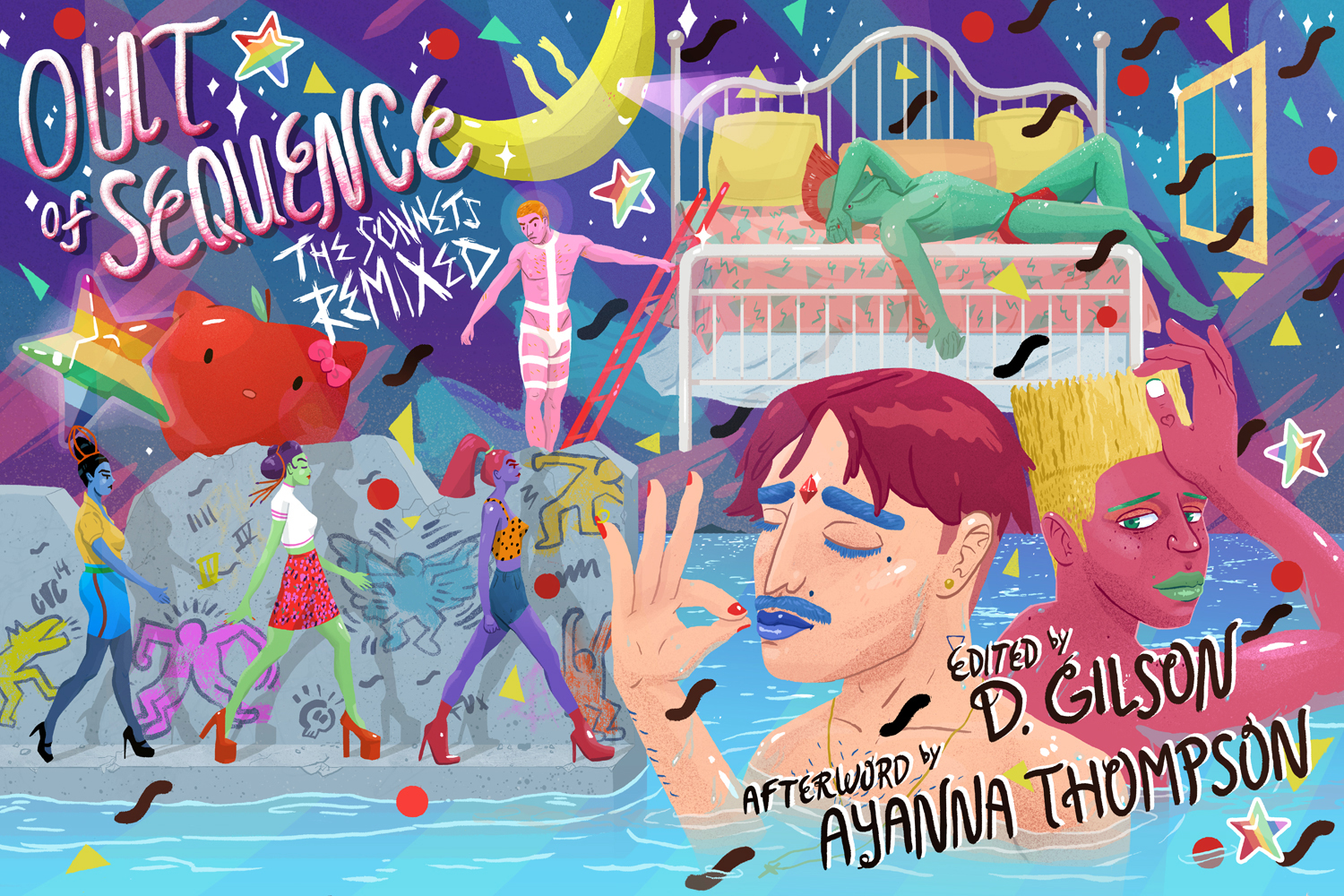 What would happen if over 150 students, poets, artists, and academics joined forces to creatively rewrite all of Shakespeare's sonnets?
The result would be Out of Sequence: The Sonnets Remixed (2014), a collaborative, mixed-genre collection edited by GW English PhD student D. Gilson. This multimedia publication was a collaborative project that had its origins in Gilson's "call for contributors" over social media. In addition to a contribution by Gilson himself, Out of Sequence features works by GW English professors David McAleavey and Jonathan Hsy, PhD students Maia Gil'Adi, Sam Yates, Patrick Henry, and Dora Danylevich, and an afterword by Prof. Ayanna Thompson.
In an informative article that's well worth reading, the GW Columbian College of Arts & Sciences newsletter characterizes Out of Sequence as a playful "multi-media free-for-all" that puts "prose and poetry alongside photographs, cartoons and sheet music" and breaks down boundaries between academic literary analysis and artistic creation. The article also includes engaging interviews with Gilson and some of the other contributors.
The entire collection is now available for free in online literary journal Upstart: A Journal of Renaissance Studies. It will also be available in print from Parlor Press.
To find out more about the genesis of this project, read this posting on GW English blog, and check out a provocative review of the collection in The Shakespeare Standard.