Communicating with Digital Media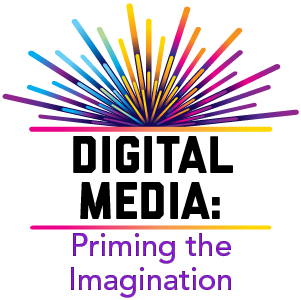 Have you found that you have the spark of an idea for creating something digital to enhance your teaching and/or student activity, but aren't sure what to do next? Are you finding that your mind is taking you in multiple directions as to what the content should be, how it can be presented, how it can be created, and so on? You're probably at the start of a great idea, but not yet ready to identify a digital tool and begin to prototype. In this roundtable primer workshop, you're invited to engage with instructors with expertise in communications, media and learning design to begin to narrow the scope of your idea, shape it with digital media and setup a foundation for participating in other workshops in this series.
Please note that no particular Adobe Creative Cloud software will be required for this workshop. It will not hurt however to have already secured your free access to Adobe Creative Cloud through GWIT. For this workshop, please bring your ideas and imagination. Additionally, while registration is not required for this workshop, you are highly encouraged to reach out to Jason Torres, Director of Strategic Digital Learning Initiatives prior to the event to gain access to the workshop website and potentially speak about any specific interests you may have.
This workshop is part of the Instructor Communication for Digital Learning series for GW instructors exploring how to use digital media to engage students and meet their course goals. Workshops address the process of working through an idea and setting up a message to be communicated. This series is sponsored by the Instructional Core. The Instructional Core provides comprehensive, integrated solutions for instructors in search of teaching solutions. If you need feedback on assignment or syllabus design, advice on teaching methods, or ideas for new activities, consider booking a consultation with the Instructional Core.
All sessions are free to GW students, faculty, staff, and alumni. GW has an institutional commitment to ensuring that all of our programs and events are accessible for all individuals. If you require any accommodations to participate in this event, please contact libraryevents@gwu.edu at least 72 business hours (3 business days) prior to the event.
In-person attendance of this workshop is open to GW students, faculty, and staff whose GWorld allows them to tap into Gelman Library. No visitors will be allowed into Gelman to attend this workshop. If you do not have access to Gelman, please attend online.
AUDIENCE: Faculty & Instructors, Teaching assistants
REGISTRATION REQUIRED?:
No 
SERIES: Instructor Communication for Digital Learning