Social Networks of Socrates in Classical Athens: SNA and the Digital Humanities (Prof. Diane H. Cline)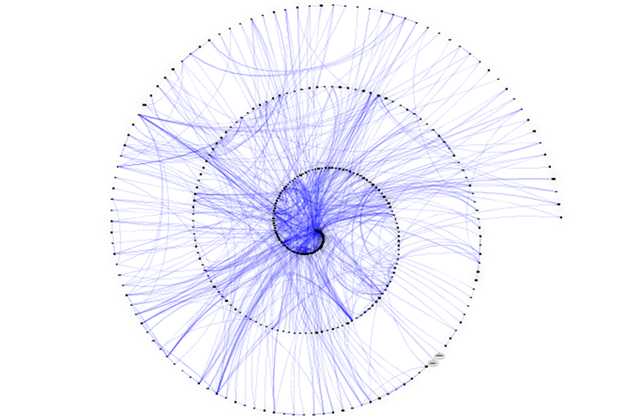 Tomorrow, Prof. Diane H. Cline (History) will give a seminar as part of a faculty series in the Department of Engineering Management & Systems Engineering (EMSE) in the School of Engineering & Applied Science (SEAS). We hope some of you can attend!
The seminar will be held in the EMSE Conference Room (1776 G Street, Room 120). Here is some more information and background:
The Social Networks of Socrates in Classical Athens: Social Network Analysis and the Digital Humanities
In this seminar, Prof. Cline walks us through the protocols she has developed as a pioneer for using Social Network Analysis (SNA) in the field of ancient history, while sharing with us a case study from her research on the social network of Socrates. Using the same SNA approach as the NSA would to find associates in a terrorist organization, Prof. Cline hunts for the associates of Socrates, asking, who are the men in his most intimate circle, and can SNA help us find them? Social Network Analysis is joining other computational methods (topic modeling, word collocation, GIS, among others) to enable fresh ways to think about humanities research problems. The Digital Humanities movement has reached GWU, with a three-year-old DH Institute and new courses blending traditional and digital approaches to studying history and the human experience. The speaker specializes in the history of the fifth century BC in Greece and has worked closely with the designers of the program NodeXL to bring quantitative data to humanities research.
Background
Prof. Diane H. Cline is an Associate Professor in the GWU History Department in CCAS, and is an ancient Greek historian and archaeologist. She is also Director of Cross-Disciplinary Collaboration in the Provost's office. With her B.A. in Classics from Stanford and Ph.D. in Classical Archaeology from Princeton, Diane has been a tenured History Professor at CSU Fresno, a tenured Classics Professor at the University of Cincinnati, and a Visiting Associate Professor at Howard University. After 9/11, she joined the NSA as a SIGINT analyst, working on difficult national security challenges, earning four team awards from the Director of National Intelligence and winning the National Cryptologic Literature Award for 2005. In 2008, she resumed teaching Classics courses. Diane spent 2012-13 directing a cross-disciplinary program in Cincinnati, Ohio and in the Fall of 2013 joined the GWU History department as an Associate Professor. Her current Classics research focus is on the application of Social Network Analysis to the study of ancient history. Her passion is "network weaving": finding people with similar intellectual interests but who are in diverse departments and serving as a bridge to bring them together.
To find out more about Prof. Cline and her work, visit www.dianehcline.com and follow her on twitter (@dianehcline).