Twitter: Digital Mediated Public Space (Dorothy Kim)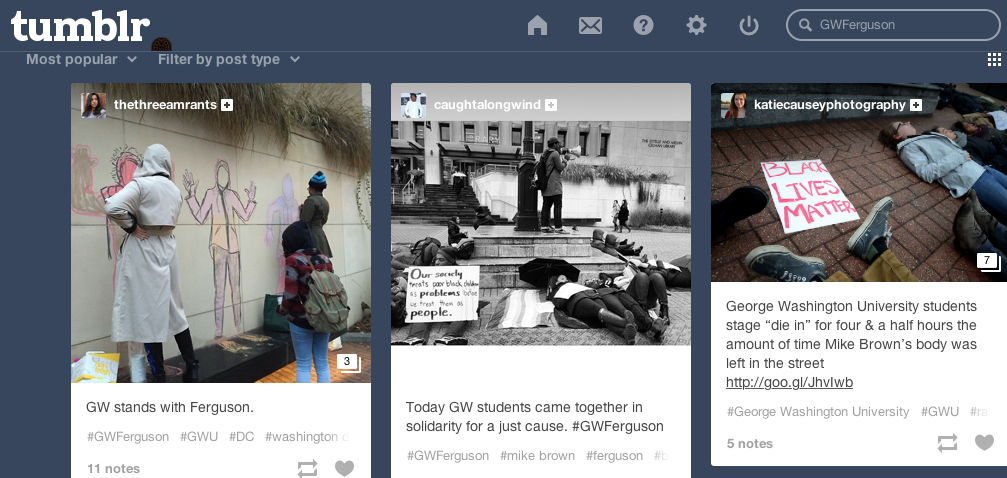 On December 2, GW student groups staged a four-hour "die-in" event to protest recent events in Ferguson, MO, and to make calls for social justice on campus, in the community, and beyond. This event was aggressively promoted on social media (Facebook page and on twitter using the hashtag #GWFerguson) and it was widely documented on tumblr and other platforms.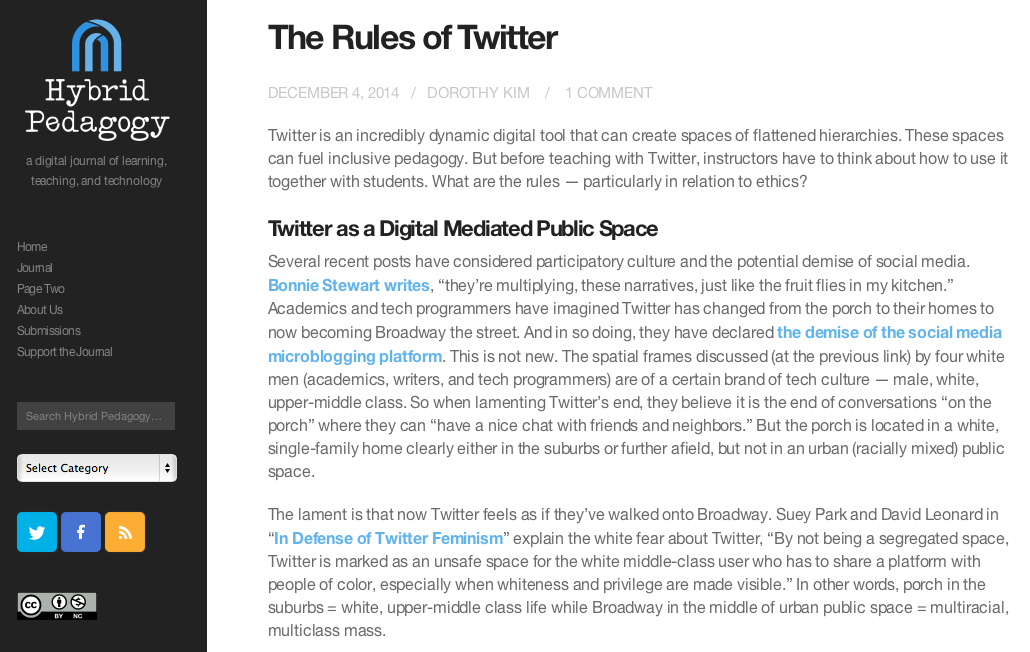 As twitter becomes an increasingly potent mechanism for people to advocate for change in their campuses and communities, it may interest readers of this blog to consider these timely and critical reflections on twitter ethics. In this posting, Dr. Dorothy Kim [via Hybrid Pedagogy] offers an incisive analysis of the social media platform as a digital mediated public space–and how it can provide an urgent venue for grief, protest, and transformation (in the classroom and in the streets). P.S. If you want to find out more about twitter as a tool for activism, academics, and pedagogy, come to the GW Digital Humanities Symposium on Friday, January 30, 2015. Among the invited speakers are Dorothy Kim, Jesse Stommel (Director of Hybrid Pedagogy), and Suey Park (activist and writer mentioned in Kim's article).